We have come a long way from keeping a map inside the glove compartment. Back before tech was truly king, you would need to buy one every eighteen months or so just so it was up to date with new roads, closed areas and complex changes when it came to road layouts. These would often confuse the map reader when driving from their home to an unknown destination and patience-testing arguments were common.
Since the early days of Satellite Navigation Systems such as TomTom and Garmin which would stick to a car windscreen, we have evolved in car technology in huge leaps and now only need to dock our phones and the maps app will appear on the dashboard. Or it will be built in, ready to direct us to the destination with traffic notifications and faster route recommendations included as standard.
However, it can be difficult to see which one is best for your needs and each app has its own set of features and reasons to use.
With that, here's a few apps that can help you reach your destination safely but in style.
Google Maps

Google is well known for their plethora of apps, from 'Gmail' to 'Google Docs'. However their 'Google Maps' application quickly grew into the go-to navigation app way back in 2007. By 2009, you could rotate your phone and would be able to route your destination with an estimated time.
There were a number of years where this wasn't possible on Apple devices, so you could only try and use other map apps that could do this feature. A TomTom was often the fail-safe for Apple owners.
Google Maps cut through 'Sat Nav' devices regardless, and thanks to a mapping-deal with Apple, they are still around, yet still offering more advanced dedicated satellite-navigation devices.
This is the go-to app for many when driving, but also for cycling, walking and public transport. It uses other features such as 'Street View' and music integration so you can easily see what's playing in the car.
There's also an 'offline' mode, so if you're low on mobile data or driving in spots where the coverage is low, you can download the maps for your journey before you even leave, with the phone only dealing with any traffic or speed-camera notifications.
Lastly, there's also a recent new feature that shows electric vehicle (EV) charging station locations, so it's already prepared to direct you to a charging point for your new electric car if needed.
It's the app that people mainly rely on for their transport every day, and its ease of use is mainly why it's the one to go for. Yet there are alternatives, especially if you own an Apple iPhone.
Waze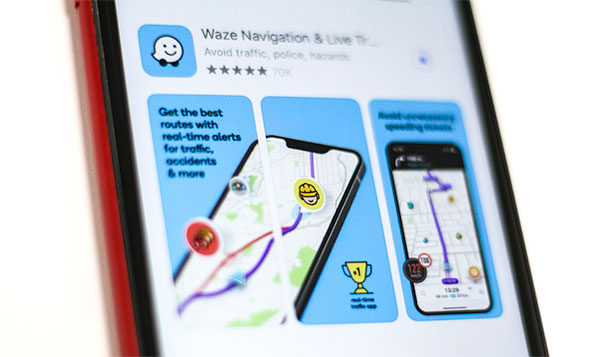 Many aren't aware that this is also owned by Google, and has been since 2013. It's seen as an alternative to Google Maps, and primarily focused on cars.
As Google Maps is data-based for its map information and traffic data, Waze instead bases its data on its community. You create an account and can then be alerted to any sudden accidents nearby or road closures thanks to the community around you.
There's even a useful feature of arranging carpools. For example, if you were going to work and some colleagues lived nearby, you could all arrange a carpool from within the app. For someone who is a part of the group, could see how far the car is from picking them up, similar to an Uber.
Another feature here is the personalisation. You can set speed limit notifications, a speedometer, and even custom voices for when navigation is in progress. If you want your partner to read out the directions, it can occur, as long as they're willing to record their lines.
It also connects to the calendar, so if you have a meeting in Sheffield for example, you can receive a notification on when it's time to go.
It's the alternative to map apps that make the whole process fun in a sense. Having a partner or even a celebrity read out directions to you adds to this, especially if your commute equals to more than a few hours per day.
Apple Maps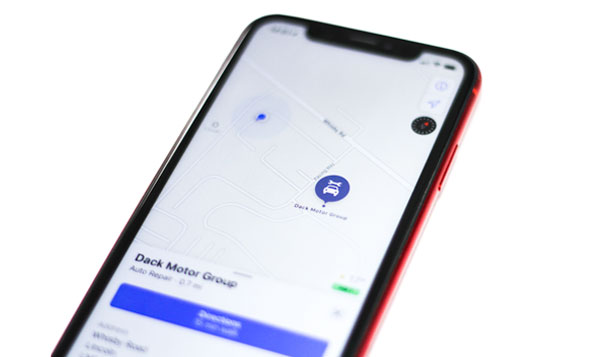 This application, first unveiled in 2013 had an initially mixed reception, but has gone on to be one of the most reliable and fully featured map applications. Its main advantage is how integrated it is with Apple devices. From the Watch to the iPad, Maps recently brought out a redesign of its mapping software, showing more accurate information when on car journeys.
As this is Apple designed, it's only available on Apple devices, so while you can reap the benefits of using the app on your devices, other features on Waze and Google Maps may tempt you there instead.
However with this app, Apple's assistant; Siri can easily tell you how far something is, and you can ask it to create a route for you, easily shortening the steps needed. This can also be done from the Watch just by saying 'Hey Siri', and carried over to your phone. It's the ease of use that wins out for 'Apple Maps' here, and how much it is integrated into Apple's 'iOS' system.
While each application has their advantages and disadvantages, it's also a matter of what you're most comfortable with. Waze may have some great features as stated above, but the UI may not be intuitive enough for you. It also needs to match the car. If it supports CarPlay, then 'Apple Maps' may be the best option for you, especially if you have an Apple Watch.
---
These apps are only going to grow smarter and more powerful as the rise in smart cars come throughout this next decade. We could be seeing these map apps be part of something greater.
From having your map stored in the glove compartment to being an icon on your smartphone, we've come a long way, but it does seem like our choice of map apps is only the starting point of where tech could lead us when it comes to motoring.