Professional Van Conversions
Have you ever wondered how our conversions team create such high powered, quality mobile coffee vans? Working with Victron Energy, our team have been able to create a fleet of next-level mobile cafes.
Our conversions team have been keeping busy over the last few months! The team are currently tasked with transforming a number of blank Mercedes Vito vans into mobile coffee shops for Cafe2U. From a blank canvas, these vans are being transformed into stunning mobile coffee shops, using state of the art equipment, and producing delicious coffee!

5 vans have already been created and delivered to Cafe2U, and it is estimated that we will be creating 15 of these vans per year.

The energy that has been pumped into the creation of these vans over the last few months is truly admirable. Working with Victron Energy, the team have supplied and fitted 5 Victron 200ah Smart LiPo4 batteries in each van to make an impressive 1000ah bank coupled up to a touch screen control panel and a 5Kva Victron Inverter charger and an 100amp smart charger for whilst the vehicles engine is running. Every inch of space has been exceptionally well utilised in the creation of these vans: a filtered water supply, LED lighting and Point of sale areas have been successfully installed in each van.
The above video shows the process of converting a brand new van into a mobile coffee shop for Cafe2U. The end result has enough power to run the built in coffee macine, ovens and fridges - feeding off Victron Lithium batteries and a 5kVA Quattro inverter charger.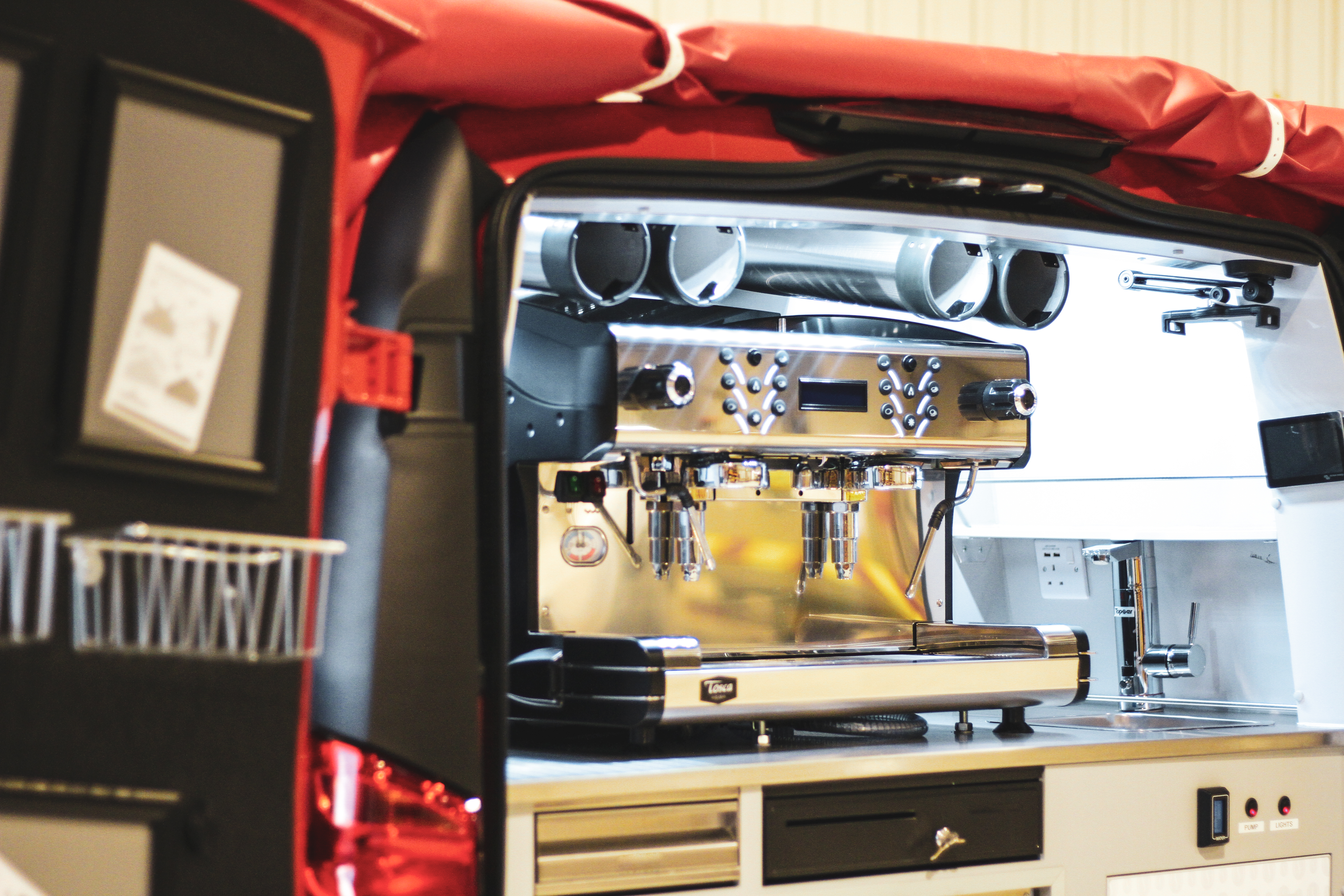 Whether you need your vans kitted out to the max, or a more basic model, we've got experience in creating them all. From solar batteries to top of the range coffee machines and much more, you can rest assured that your requirements will be top priority as we listen and discuss the type of coffee van that will best suit you, your budget and your business.
For any mobile coffee van requirements, please get in touch to see how we can help your business.
For any van conversions, please contact our team on 01522 535840 today for more information.

To learn more about the process of creating these vans, please watch our video.