As fully trained and qualified experts in hybrid and electric vehicle diagnostics, our team had a 2007 Toyota Prius (Hybrid) recovered in to us. This was due to no drive and the vehicle displaying the high voltage system warning light.

The first step of this hybrid car diagnosis was for our team to scan the vehicle. Fault codes were found stored for "low voltage in the high voltage system".

The high voltage battery in this Prius is made up of 28 individual 7.2V battery modules, giving an overall voltage of 201.6V.

The battery modules are monitored in pairs so we see this in serial data as 14.4V per module block. The serial data of this Toyota Prius allows us to see that 2 battery module blocks have an incorrect voltage reading of -13.62V and 24.81V.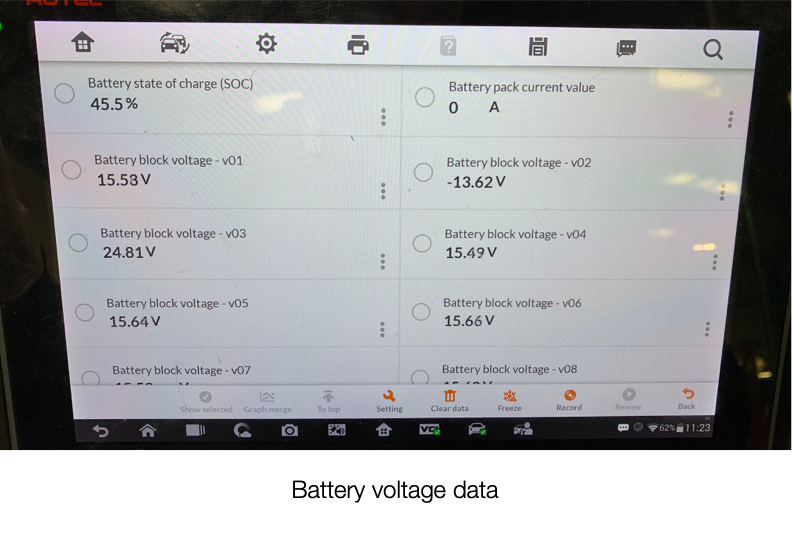 The next step for diagnosing this hybrid vehicle was to isolate the high voltage system and remove the high voltage battery ready for testing.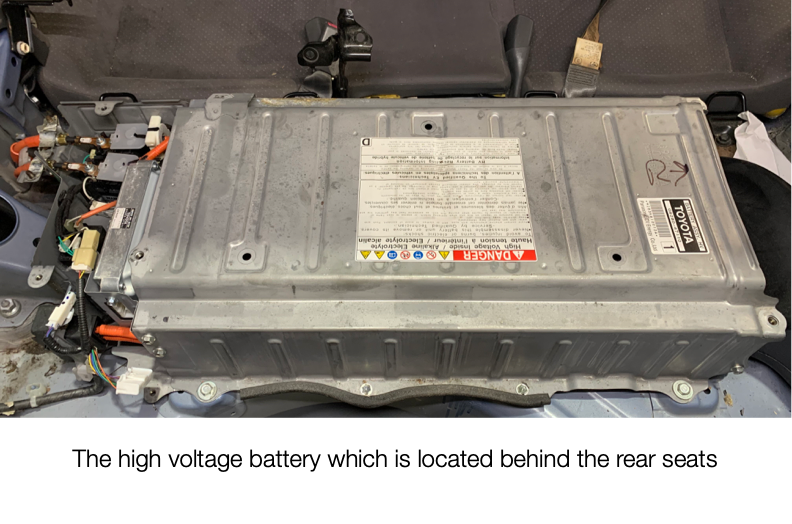 Once the battery was removed, the team were able to remove the vehicle battery cover and test the battery modules individually using a voltmeter.

This showed us that all battery modules were approximately 7.2V – 7.5V. We were then able to begin looking at testing the battery voltage monitoring circuit.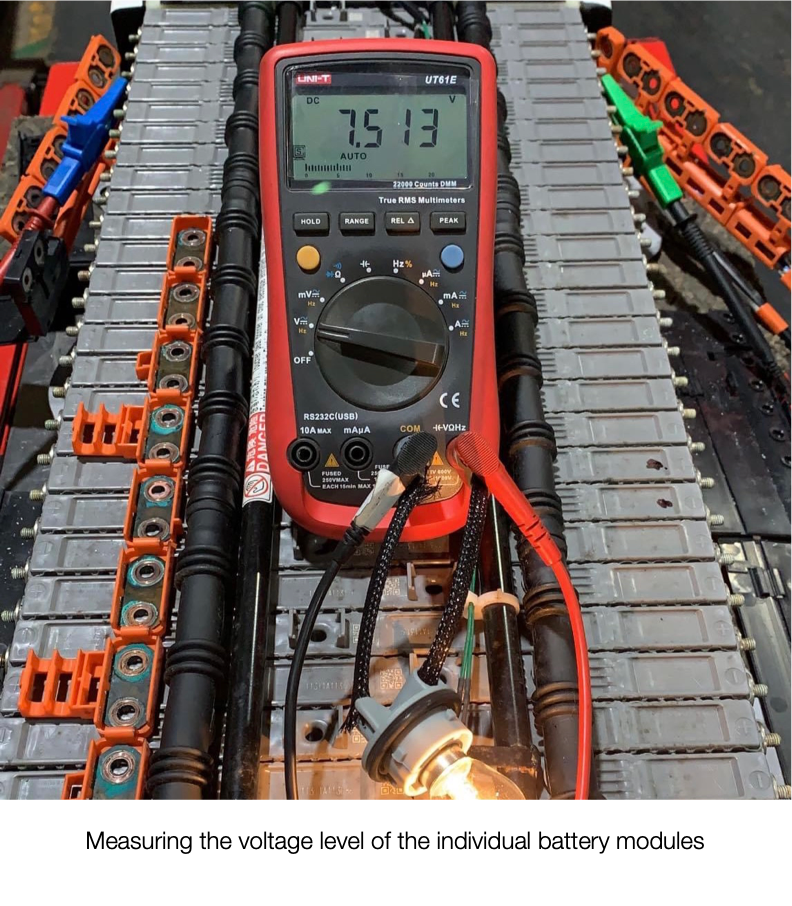 After removing the orange connector from the high voltage battery control module, we were able to visually identify the fault. A corroded pin which corresponded to one of the module blocks was providing an incorrect voltage reading – as shown in the image below.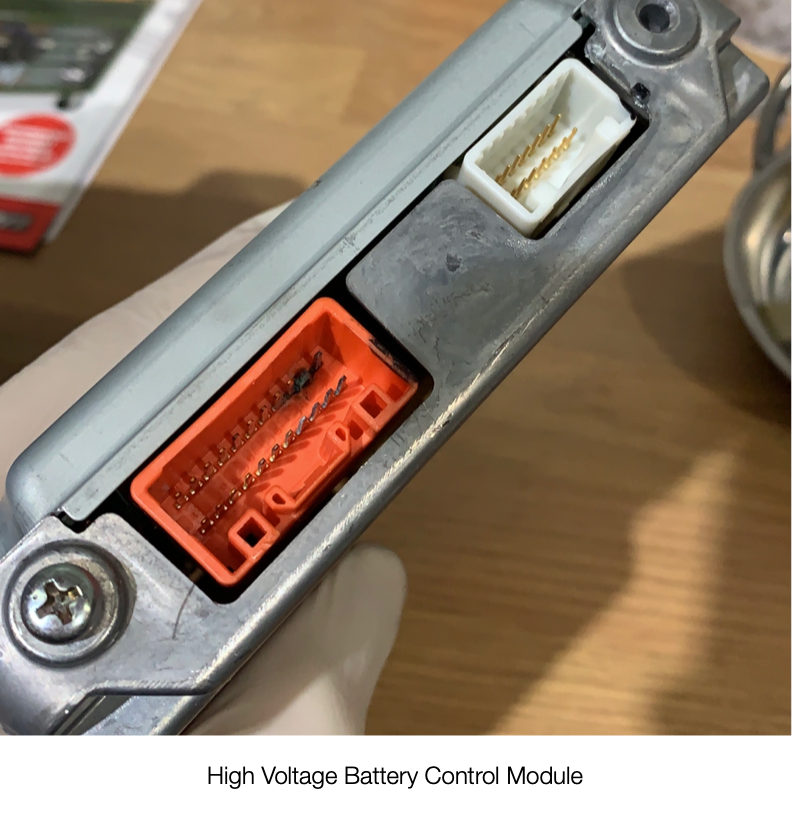 This lead us to conclude our hybrid car diagnostic process where the end resolution was that the battery control module and battery monitoring harness both require replacement.
For more information on hybrid and electric car diagnostics, please contact our Lincoln service centre team on 01522 535840.