Our first large project of many in the run up to Christmas is this MINI Cooper restoration shell respray. Our goal is to recapture the spirit and personality of the classic Mini and bring it back to life.
The passion, 35+ years of experience and expert knowledge that our team bring to vehicle restoration is incremental to our success and quality of our work. We firmly believe that this is our leverage above the average team.

It's not every day that a customer brings a classic car into us for car respraying. We have well and truly made the most of this opportunity to exceed our customer expectations and to put ourselves on the market as hardworking local Mini restorers who provide best-in-class quality.
Mini Restorers get to work
The original colour when coming in to us was flame red. To begin this Mini Cooper restoration, we've stripped the whole vehicle, completely. The Mini is now left as a bare shell to prepare for its complete body shell restoration.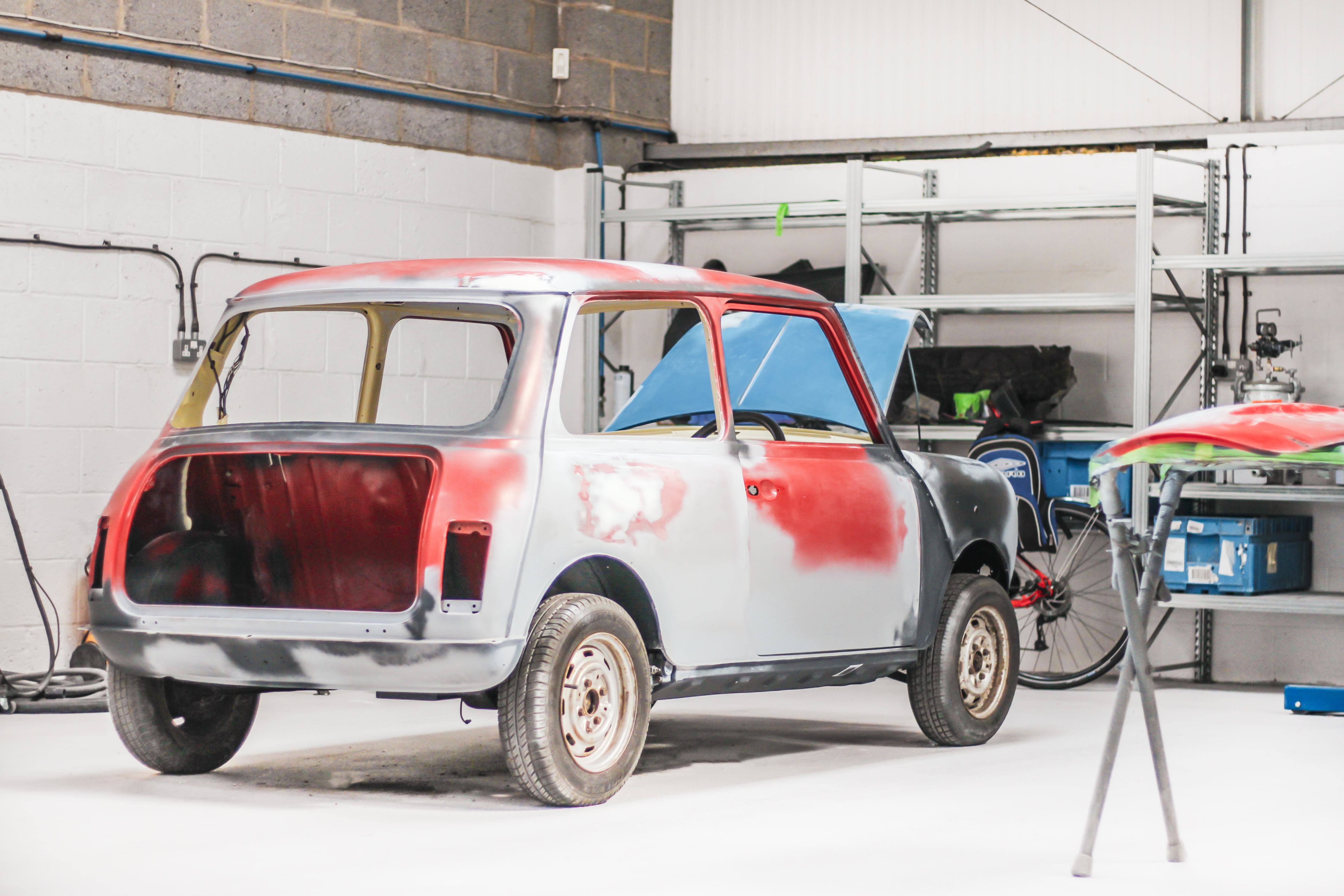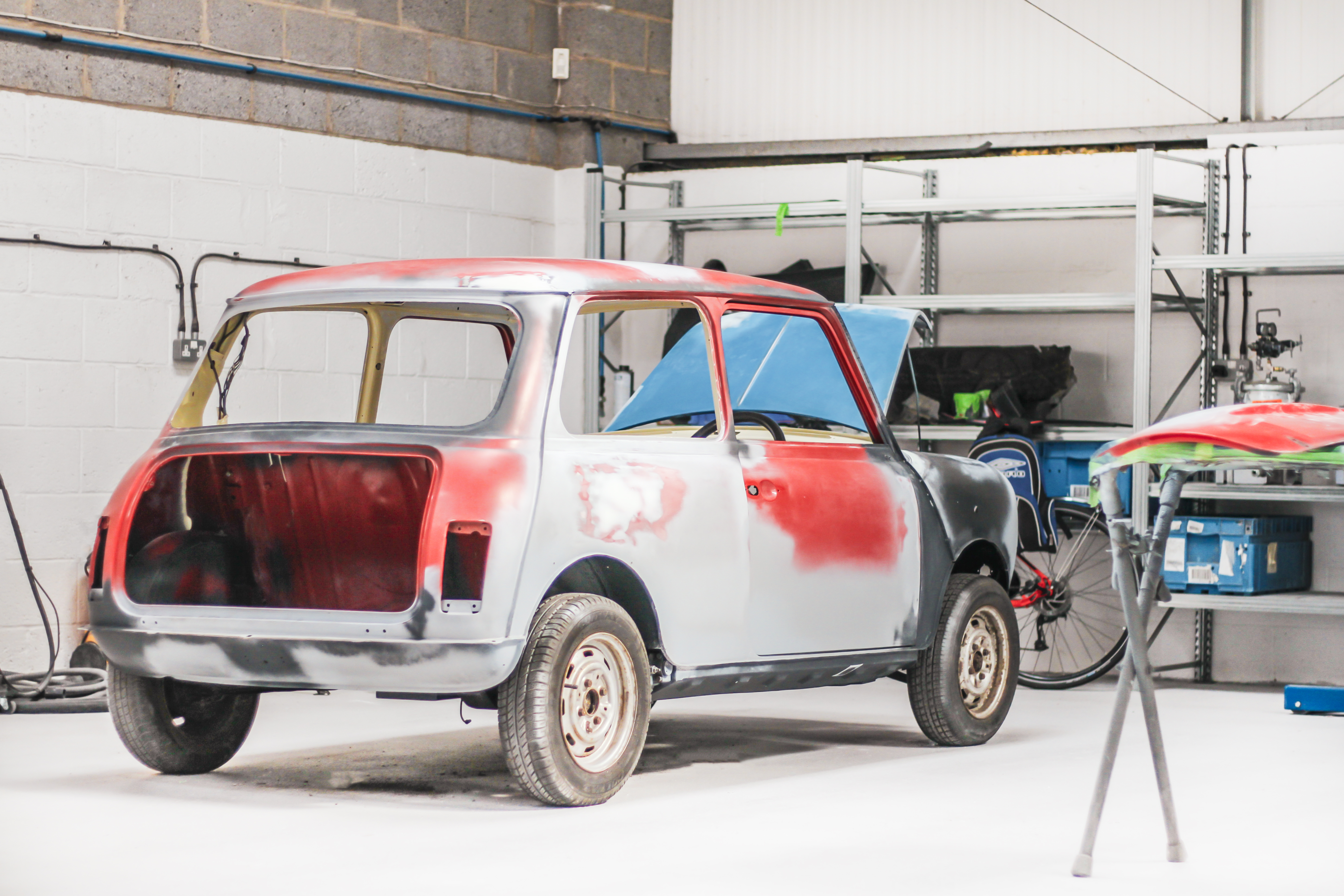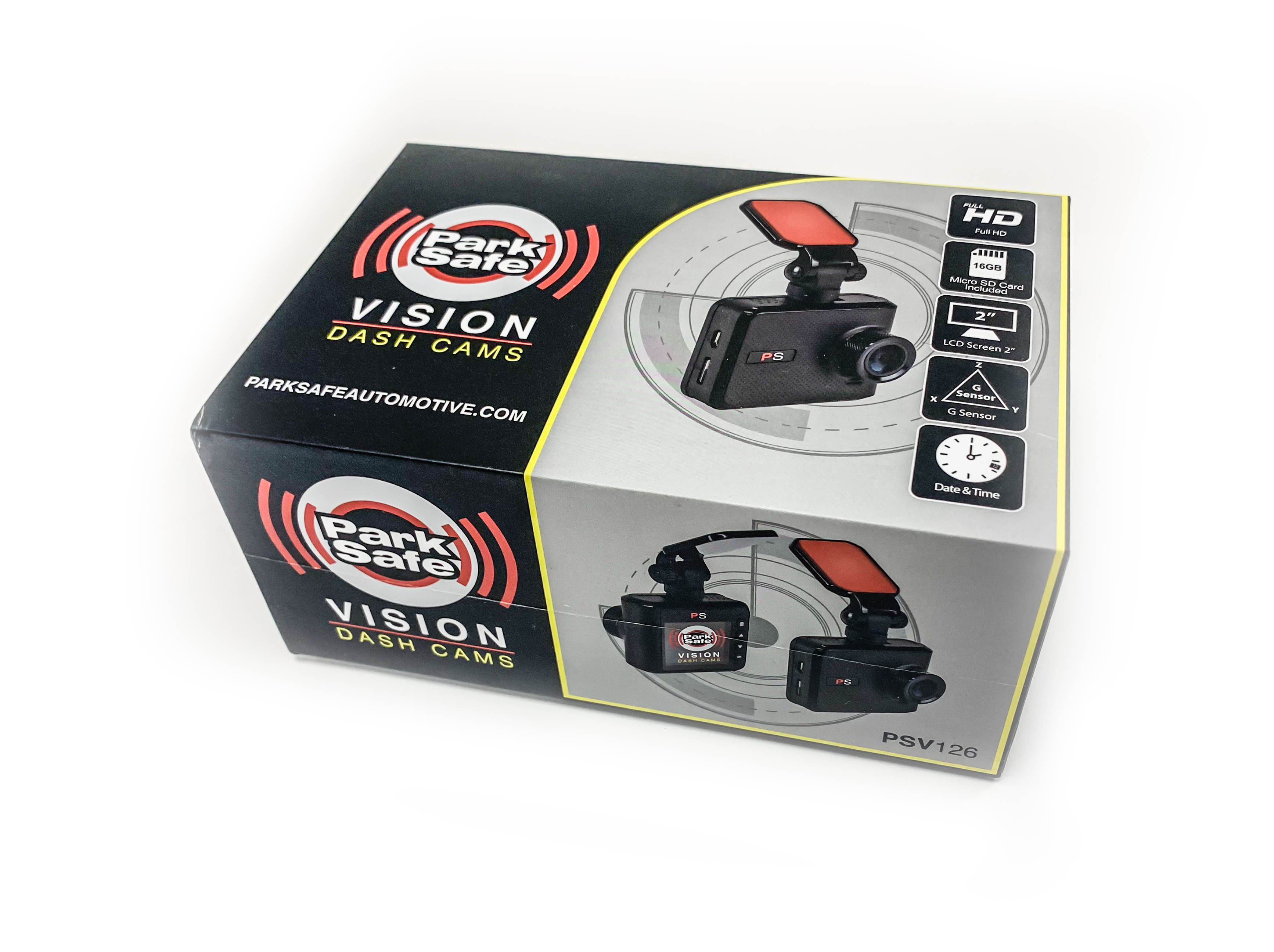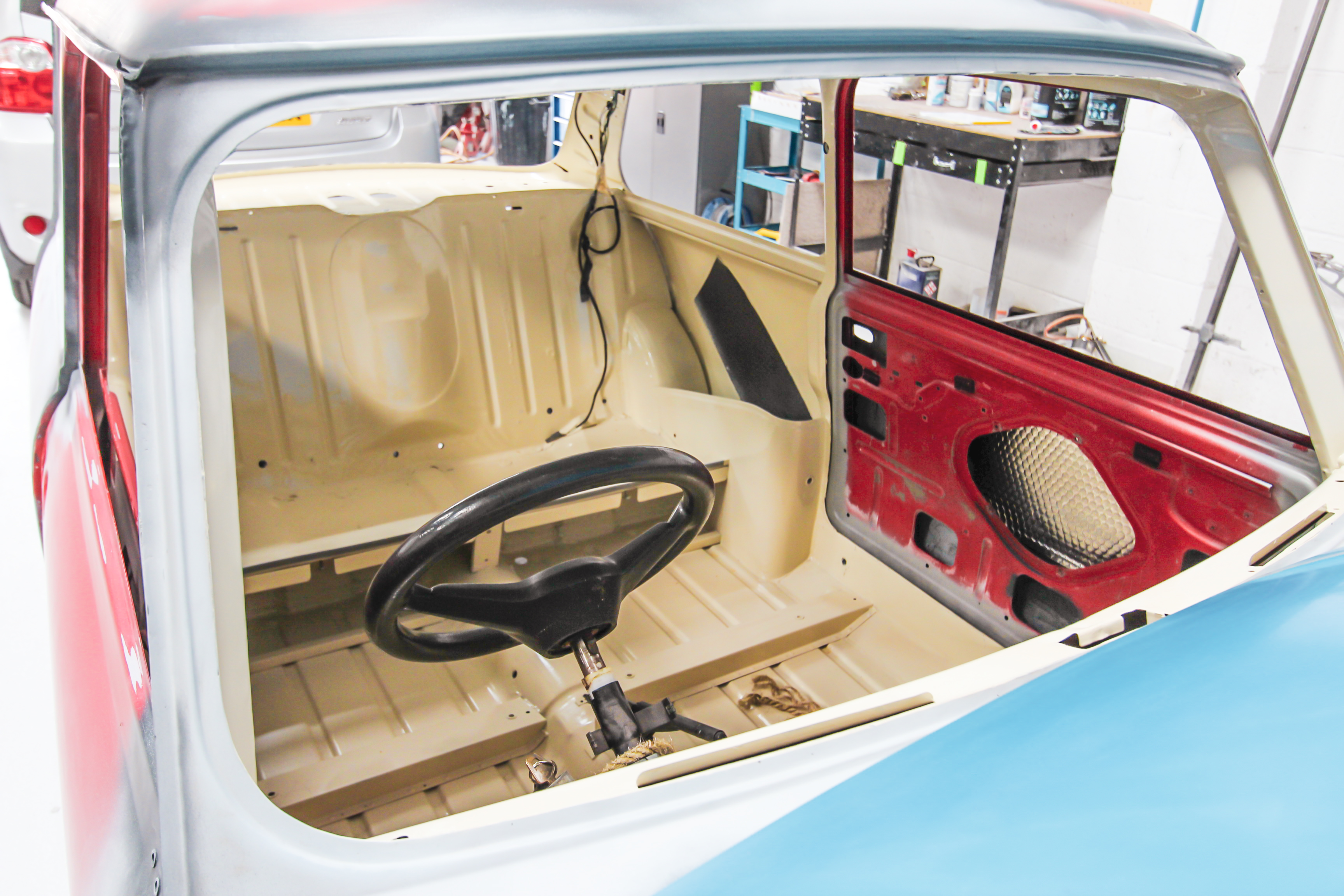 The team had a fair amount of bodywork to complete on this classic Mini restoration, some panels were in need of some TLC. The team repaired any areas of rust, filled any dents and imperfections. Then the car was etch and high build primed to add anti corrosion and to ensure the finish was nice and smooth ready to accept the colour. Once complete, James took the Mini into our paint room and expertly resprayed the classic to its smart new colour of Old English White.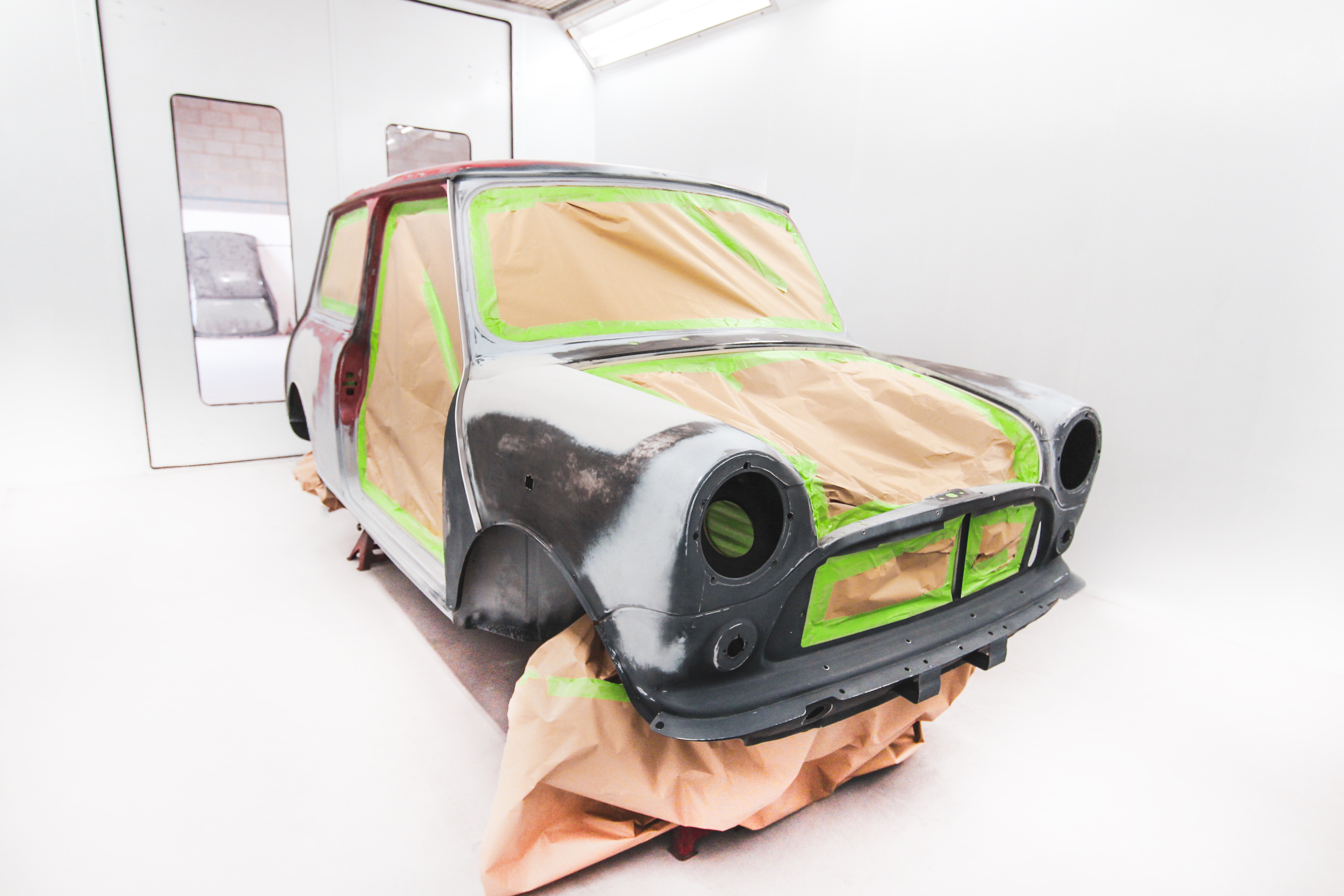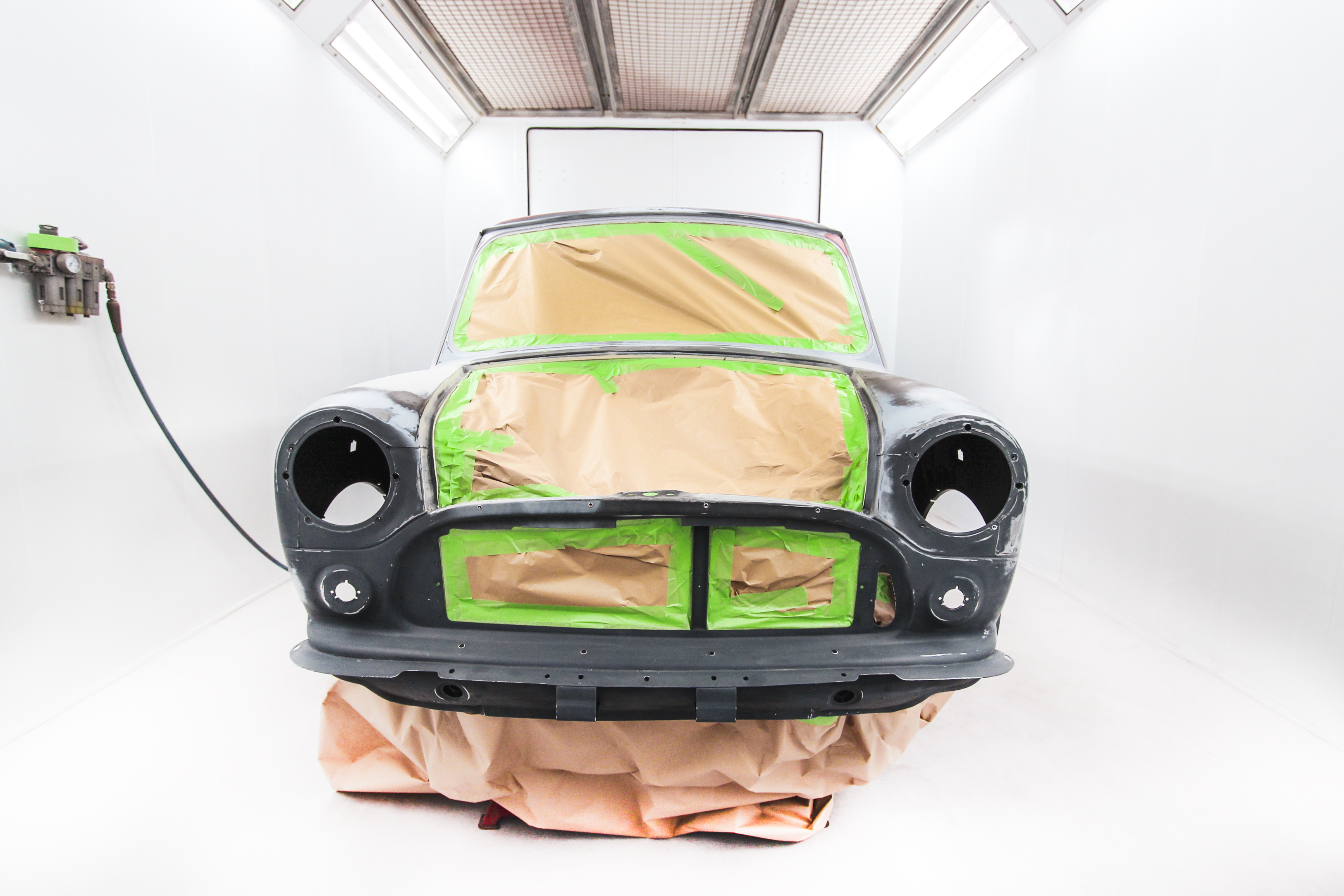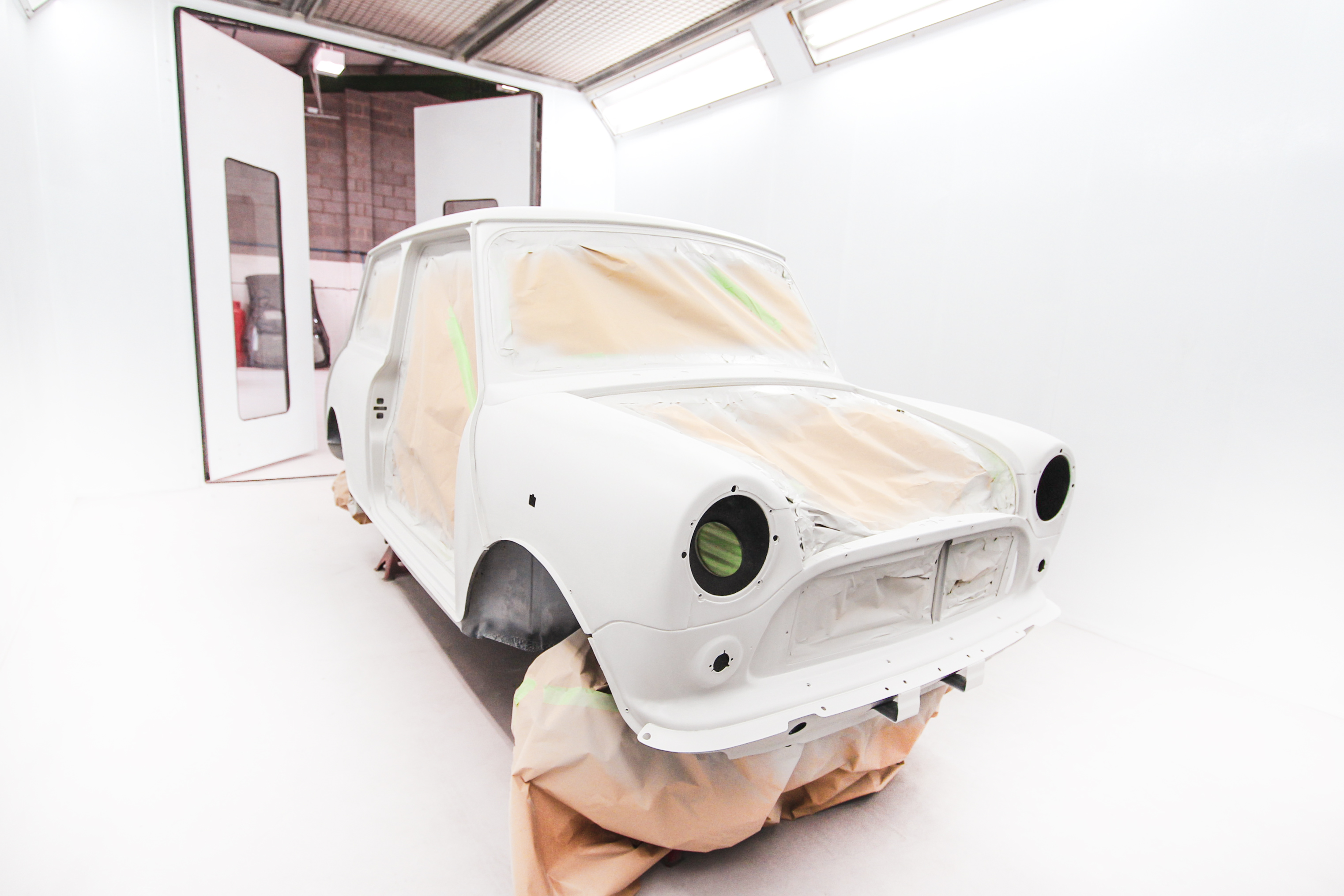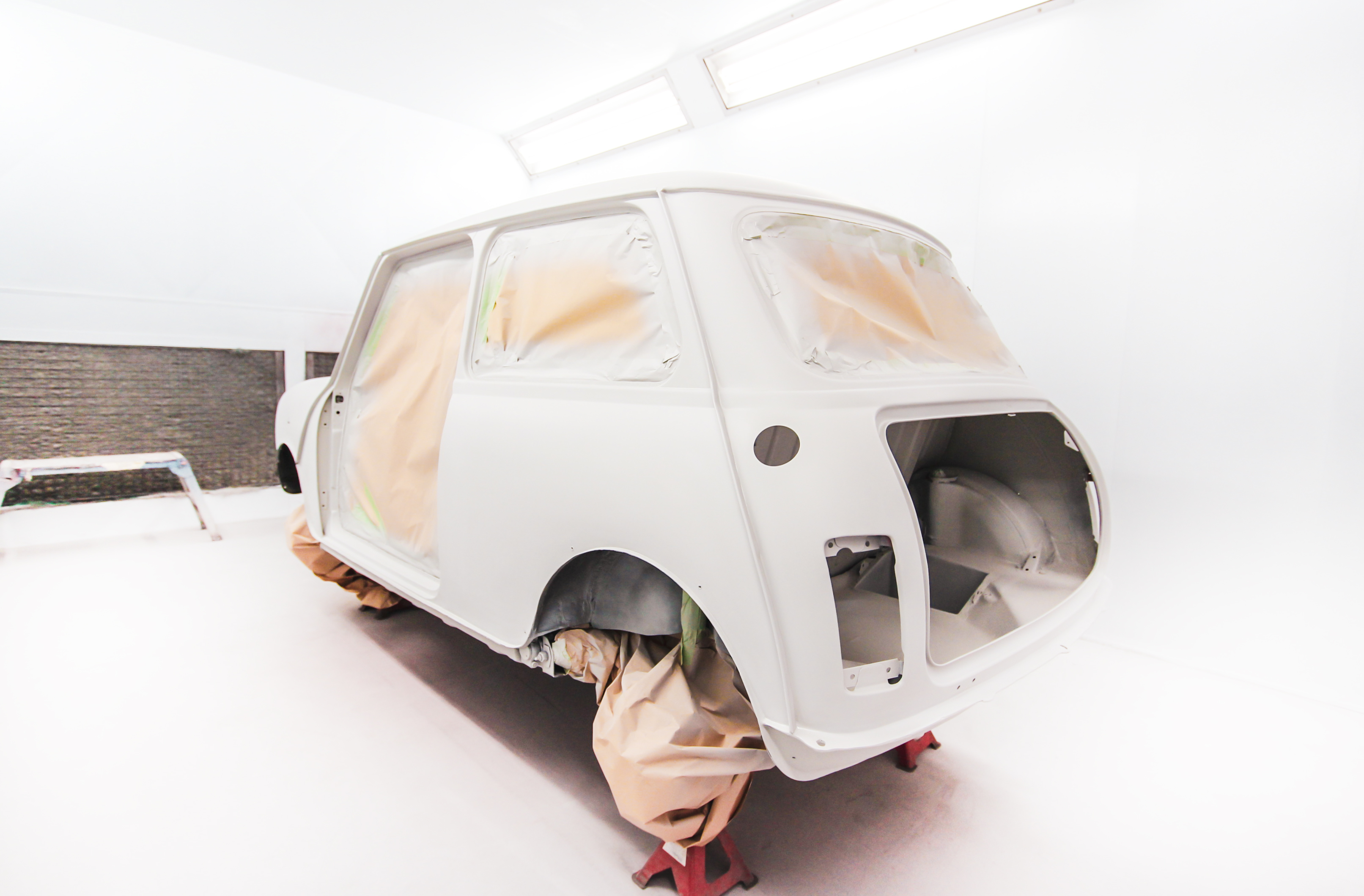 This Classic Mini shell restoration involved a full and total respray job to get from red to white – the vehicle has been well looked after by the current owner. The interior trim and floor carpet are being tackled by the current owner, with up to date photos on their way to us! Cleaning and tidying up the interior trim gives the classic Mini a refreshed look and a satisfying finish – we can't wait to share the finished result.

Full body and paint work and final touches were completed by our expert Mini team before quality checking and passing back to its loving owner.

For more information on our classic Mini restoration, please get in touch.